Explore
Learn - Practice - Excel
Hybrid AI

Learning just for you

AI is for the Champions - India's first Robotics to AI hybrid learning platform with hardware and project-based learning for students of Grade 5 and above - Electronics, Robotics, IoT, Data Science & AI

Designed by alumni of
Explore
Don't Buy - Borrow a Kit

5-Stage progress from Robotics, IoT to Edge-AI. We made learning fun & economical - Borrow, Learn and Return the Kits.
Watch Now
Explore about SchoolForAi
Learn
AI & Datascience
A Hybrid Full-AI course covering Foundations & Python, Data Science and Deep Learning Concepts - AI4Good Projects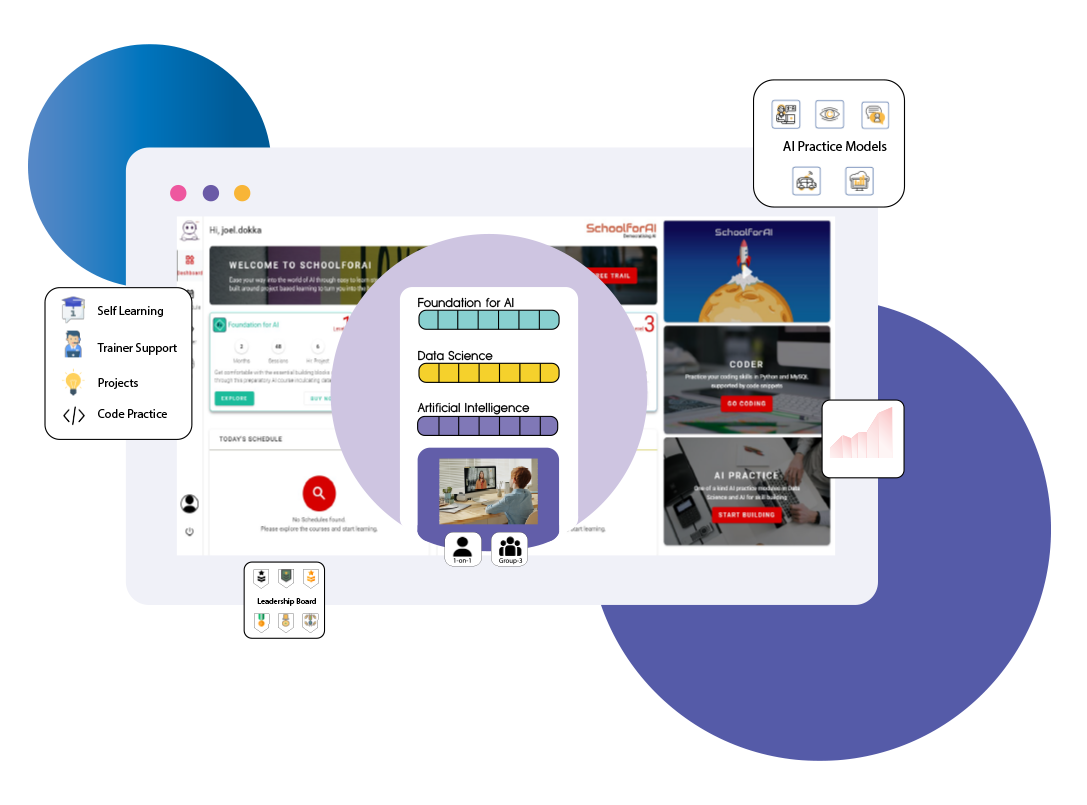 Schedule a demo
Start your journey on the path towards being an AI practitioner.